2016 BWW Rockland/Westchester Awards Nominations – Nominate Your Favorites Now!
Eligible productions must have opened between October 1, 2015 through September 30, 2016. Nominations are reader-submitted and will be open through October 31.
After the nomination period ends, BroadwayWorld's local editors will proof the list for eligibility and errors, then voting will begin in November and run through December 31. Winners will be announced in early January!
To assist our patrons, followers and supporters with their nominations; we have compiled a list below of all eligible candidates and their respective categories. To fill in your nominations from the below, please CLICK HERE.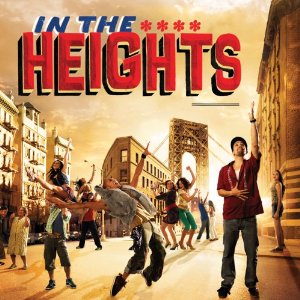 Korie Lee Blossey – "Kerchak"
Steven Liberto – "Man #1"
Daniel Pivovar – "Man #2"
John Bolger – "Mac McCarty"
White Plains Performing Arts Center
White Plains Performing Arts Center
White Plains Performing Arts Center
White Plains Performing Arts Center
White Plains Performing Arts Center
White Plains Performing Arts Center
White Plains Performing Arts Center
White Plains Performing Arts Center
Best Actress in a Musical
Jennifer Theriot – "Kala"
Tiffany Stoker – "Woman #1"
Brittany Bara – "Woman #2"
Shaunice Alexander – "Vanessa"
Angelika Anastasio Beltran – "Nina"
White Plains Performing Arts Center
White Plains Performing Arts Center
White Plains Performing Arts Center
White Plains Performing Arts Center
White Plains Performing Arts Center
White Plains Performing Arts Center
White Plains Performing Arts Center
White Plains Performing Arts Center
White Plains Performing Arts Center
White Plains Performing Arts Center
White Plains Performing Arts Center
Best Costume Design of a Musical
White Plains Performing Arts Center
White Plains Performing Arts Center
White Plains Performing Arts Center
Best Direction of a Musical
White Plains Performing Arts Center
White Plains Performing Arts Center
White Plains Performing Arts Center
White Plains Performing Arts Center
Best Ensemble Cast of a Musical
White Plains Performing Arts Center
White Plains Performing Arts Center
Best Lighting Design of a Musical
White Plains Performing Arts Center
White Plains Performing Arts Center
White Plains Performing Arts Center
White Plains Performing Arts Center
White Plains Performing Arts Center
White Plains Performing Arts Center
White Plains Performing Arts Center
White Plains Performing Arts Center
White Plains Performing Arts Center
Best Production of a Musical
I LOVE YOU, YOU'RE PERFECT, NOW CHANGE
White Plains Performing Arts Center
White Plains Performing Arts Center
White Plains Performing Arts Center
White Plains Performing Arts Center
Best Scenic Design of a Musical
White Plains Performing Arts Center
White Plains Performing Arts Center
White Plains Performing Arts Center
White Plains Performing Arts Center
Best Sound Design of a Musical
Jon Hatton & Scott Tunkel
White Plains Performing Arts Center
White Plains Performing Arts Center
White Plains Performing Arts Center
White Plains Performing Arts Center
Best Supporting Actor in a Musical
Toby Miller – "Professor Porter"
Manuel Piedra – "Graffiti Pete"
Luis G. Quintero, Jr. – "Piragua Guy"
White Plains Performing Arts Center
White Plains Performing Arts Center
White Plains Performing Arts Center
White Plains Performing Arts Center
White Plains Performing Arts Center
White Plains Performing Arts Center
White Plains Performing Arts Center
White Plains Performing Arts Center
Best Supporting Actress in a Musical
Okema T. Moore – "Whitey"
Jessica Lynn Ford – "Abuela Claudia"
Nerice Gerena – "Daniela"
White Plains Performing Arts Center
White Plains Performing Arts Center
White Plains Performing Arts Center
White Plains Performing Arts Center
White Plains Performing Arts Center