After school Acting Classes for Grades K-2 and 3-5. We have formed a partnership with the White Plains Recreation and Parks department to bring after school acting classes to White Plains residents.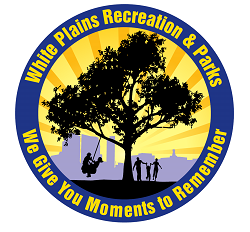 Check back for future class offerings!
Want a weekly class for you and your friends? Come to WPPAC! Classes need a minimum of 6 students to run and can be scheduled most days of the week. Email education@wppac.com for more information.
Acting for the Very Young: Creative Story Drama
Explore drama with your favorite stories! Thoughtfully chosen children's stories become the inspiration for acting games and improvised scenes. In this class, participants will go beyond the scope of the story to create new adventures. Children build creative and literacy skills.
Grades K-2 | 6-12 Weeks | $120 – $240/student | 6 Student Minimum
The Actor's Toolbox
Theatre and acting skills are explored using games and exercises. Through observation and movement, students are taught how to physically and mentally embody a character. These skills are ones that all actors use as they continue their growth as artists.
Grades 3-5 / 6-8 | 6-12 Weeks | $120 – $240/student | 6 Student Minimum
Scene Study/Advanced Scene Study
Using already established acting skills, students will deepen their craft through intense study. Students will explore elements of story, and character work, using tactics to achieve objectives and overcome obstacles.
Grades 6-8 / 9-12 | 6-12 Weeks | $120-$240/student | 6 Student Minimum
Improv
In Improv Acting we use improv games and formats to create scenes without scripts. Our class is light-hearted and often funny while teaching quick-thinking acting skills. If you enjoy making things up on the spot, you'll probably like this class.
Grades 3-5 / 6-8 / 9-12 | 6-12 Weeks | $120-$240/student | 6 Student Minimum